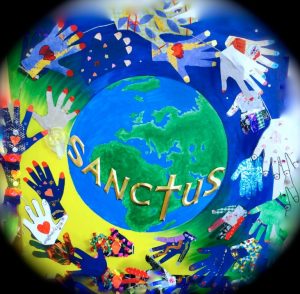 As a church, we support SANCTUS (St. Mark's) which in turn supports asylum seekers and refugees in Stoke-on-Trent.
SANCTUS aims to walk alongside people who find their way to this area from all around the world, in a non judgemental and safe environment. At its Drop-ins in Shelton and Longton, it welcomes women, men and children, of all faiths and none.
You can read more about SANCTUS, HERE.
Our main support for SANCTUS is by buying and giving essential items from the following lists:
Items that SANCTUS always needs
Items that SANCTUS needs just now

nappies
baby wipes
toothbrushes
toothpaste
deodorant
shampoo
shower gel
razors
soap
shaving cream
sanitary towels (not tampons)
size 5/6 nappies
empty egg boxes
tinned fruit
tinned rice pudding

Pushchairs (in working order)




+ rain covers

Moses baskets (pref with stand)
+ fitted & flat sheets

Pram & Cot blankets

baby baths

First size car seats

Bouncy chairs

Playmats

Sterilisers & tablets

baby change bags and mats

baby toiletries

New baby bottles (for newborn)

Baby clothes (0-12 months only)

Muslin cloths/bibs

maternity sanitary towels,
breast pads, feeding bras
Small items can be placed in the box near the West Door at the back of church.
Larger items may be delivered to SANCTUS at St. Mark's Church, Shelton, between 5pm and 7.30 pm on Tuesdays or between 9.30 and 12 noon on Wednesdays.
Alternatively, if you have an item you'd like to donate, but can't deliver it yourself, please contact our church office.
Thank you for your support.