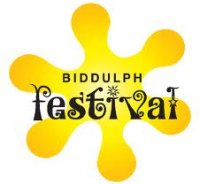 Biddulph Festival is held each year starting at the end of June and running throughout July.
St. Lawrence's is hosting a number of events as part of Biddulph Festival 2017.
All the details are below:




Other Events:
Churches Together will be running an 'Open Cafe' on Saturdays 8th, 15th, 22nd and 29th from 10am to 12 noon at Biddulph Town Hall.
Our friends at Biddulph Methodist Church are holding an Organ Recital by Prof. Dr. Ian Tracey (Liverpool Cathedral) on Sat. 8th June at 7.30p.m
Biddulph Ukelele Day is taking place at St. Lawrence's on Sat. 24th June from 10am. to 10.30pm.