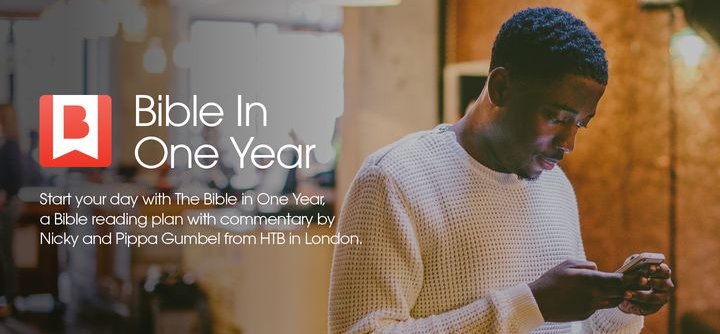 Bible In One Year is a Bible reading plan written by Nicky and Pippa Gumbel. Nicky  is Vicar of Holy Trinity Brompton (HTB), an Anglican church in central London and the pioneer of Alpha.
To use Bible In One Year on our website, please:
scroll down to the BIOY page below
select (click) the title of today's theme (it's in the

red font

)
and you'll see the full commentary for the day.
At the bottom of this page, you can add your comments or ask questions which we'll try to answer.
You can also have Bible In One Year delivered to your email box daily by subscribing , or you can download the Bible In One Year App from the App Store or Google Play.
Got a Question??  You can ask it below.
Want to make a helpful comment?? Just write it in the box and 'Have your say'.