JUNE 2017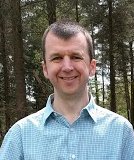 What a month June is…
Pentecost, Trinity Sunday, Fathers day… this month is packed with reasons to celebrate…
Isn't it so much easier to celebrate when the sun is shining… give me a sunny day in June over a dreary, wet, grey day in November or February any day!
It's good to be reminded that for us as the people of God… the Son is always shining… we have just celebrated the Ascension of Jesus and once again been reminded that Jesus is not only risen, but that he is glorified (Revelation 1:12-18)…
Jesus is now enthroned at the right hand of the Father, and what is he doing? He is interceding, he is praying for us (Romans 8:34)…
He is praying for us, you and me and us… St Lawrence's Church… that in the empowering of the Holy Spirit we might glorify him!
As a well known modern children's worship song says…
'Shine from the inside out… that the world would see you live in me!'
What a great prayer for us as a Church family!
Steve