January 2018
Healthy habits not New Year's resolutions!
What are your hopes and dreams for 2018?
What do you sense God wants to do in and through us as a church in 2018?
Are we approaching this New Year with expectancy and faith or, if we're honest, are we approaching 2018 with a certain amount of dread or disinterested apathy…?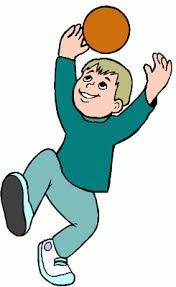 Our approach matters…
God wants to bless us abundantly in 2018. He wants to lead us and encourage us, that we might experience his love and care for us more fully. But like a young child, we need to learn to catch (to receive).
He wants our hearts and lives to be stretched open wide to receive, and he wants our attention and focus to be on him.
So here's my tip for how we can do this… from the book of Hebrews…
"Let us consider how we may spur one another on toward love and good deeds, 25 not giving up meeting together, as some are in the habit of doing, but encouraging one another…" Hebrews 10:24-25
Fellowship matters. Coming together for worship matters. Motivation and encouragement matter!
Let's consider how we might be an encouragement to others and how we might best be encouraged ourselves…
Come on Church …. we have a glorious gospel to proclaim… none of us can do this on our own! Let's make sure we have healthy habits in 2018.
Prayer Points
Praise God for:
For one another… lets pray that Jesus would deepen our fellowship and commitment to one another and that the Holy Spirit would fan into flame a renewed passion and devotion to serve our Saviour Jesus in our lives.
Our freedom to worship without fear of arrest or violence… lets pray that we would make the most of this freedom we currently have… there are many of our Christian brothers and sisters across the globe who don't have such freedoms. Lord give us the boldness to share our faith in word and action.
The arrival of our new Children's and Families' worker, Jayne, and her family… Let's pray for them as a family, that they would settle easily and that Jesus would be preparing us all as a Church family to encourage and work alongside Jayne.
Please pray for:
Those who step into 2018 with trepidation… for those who are over shadowed by sickness, grief, stress and anxiety. Let's pray for healing, restoration, encouragement and peace in the power of Jesus's name.
Those who long to turn a new page as they move into 2018… lets pray for those who struggle with addictions, depression, broken relationships and poor self-esteem. Let's pray for the glorious gospel to bring freedom and healing into their lives.
Our community of Biddulph… lets pray for a spiritual breakthrough. Let's pray that in God's grace the hearts of the people of Biddulph would be open and receptive to the Good news that is found in Jesus.
Steve