Hello! My name is Kathryn Tinsley and I am a Community Paramedic Officer based in Biddulph. I live with my husband Dave, and my 3 children, Kirsty, Dale and Harriet.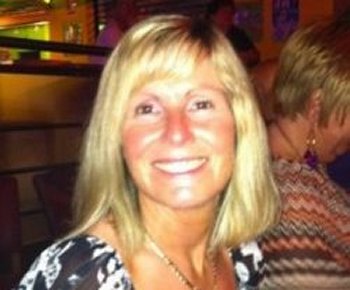 When I was younger I went every week to Rudyard Methodist Church with my Mum and eventually became one of the Sunday school helpers. After I was married, I moved away from Rudyard and with married life I seemed too busy for God as my attendance at church became less and less.
Some time ago, I realised I needed God back in my life and all I had to do was ask. I prayed and asked for his forgiveness and help and the very next day he answered my prayers. From that day I have felt a "ready break" glow all around me so I know the Holy Spirit is protecting me. I strongly believe God interveined in my life when I needed him most and brought Dave and I together.
I have recently completed the "Beyond Ourselves" course and found it both interesting and enjoyable and now belong to a home group meeting every fortnight. I renewed my baptism vows which marked a very important time for me. I feel that I have been given a second chance by God and I want to celebrate that by renewing the vows my parents made for me 42years ago, except this time, it's my choice.
Since returning to my Christian faith I can honestly say I feel so content and at peace with everything. My only regret is that I didn't ask for his help sooner.